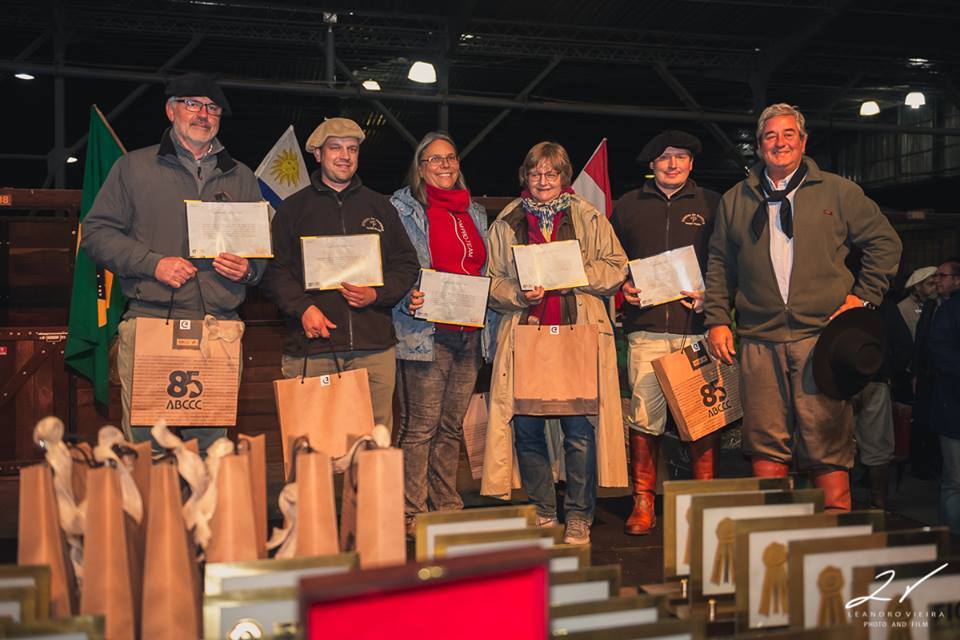 The Expo FICCC that took place in Brazil during May 2018, is an international event that occures every 3 years in one of the FICCC countries in SOuth of America.
This Show is international becaus the best horses, riders and breeders meet all toguether during severla days and participate to traditional and fabulous competitions, where the agility, resistence, courrage and nobility of the Criollo Horse can be valuated.
This is also a place for meetings, exchanges, oficial meeting, etc.
This year for the first time in the FICCC history, the ANACC (Italian Association of Criollo Breeders) and the CRZVD (German Association of Criollo Breeders) were represented by their respective Presidents, Giuseppe Bonacina and Benjamin Philip who traveled from Europe for the Show. Others members of the CRZVD also traveled to Brasil for the FICCC. They were welcomed by the organizators and participated to the Show and oficial meetings.
A important sted towards a better cohesion and exchanges between FICCC countries, that include, not only countries from South of America (Argentina, Uruguay, Uruguay, Brazil) but also countries from Europe since a few years, i.e. France since 2017, who share as well this passion for this amazing horse, the Criollo.
Long life to the FICCC and to cooperation between its Nations!
Vidéos and interviews available!
https://www.facebook.com/cavalocrioulooficial/videos/825358084337658/?hc_ref=ARQx4GOAACLjKMQsm3cKlMXop0_0Qu3AJAXz73RwEo4_kgzsaVAycTVia1ujjULHOkU&fref=nf
https://www.facebook.com/cavalocrioulooficial/videos/822068477999952/?hc_ref=ARQ-H1kQzyawhQi-Y6gPCoD0It_rRMkeYMrQWBsT2fCzZE5NW2nfkNQUmninFnJ0KAg
https://www.facebook.com/cavalocrioulooficial/videos/818166735056793/?hc_ref=ARQ-H1kQzyawhQi-Y6gPCoD0It_rRMkeYMrQWBsT2fCzZE5NW2nfkNQUmninFnJ0KAg
FICCC 2018- Representantes de Italia y Alemania