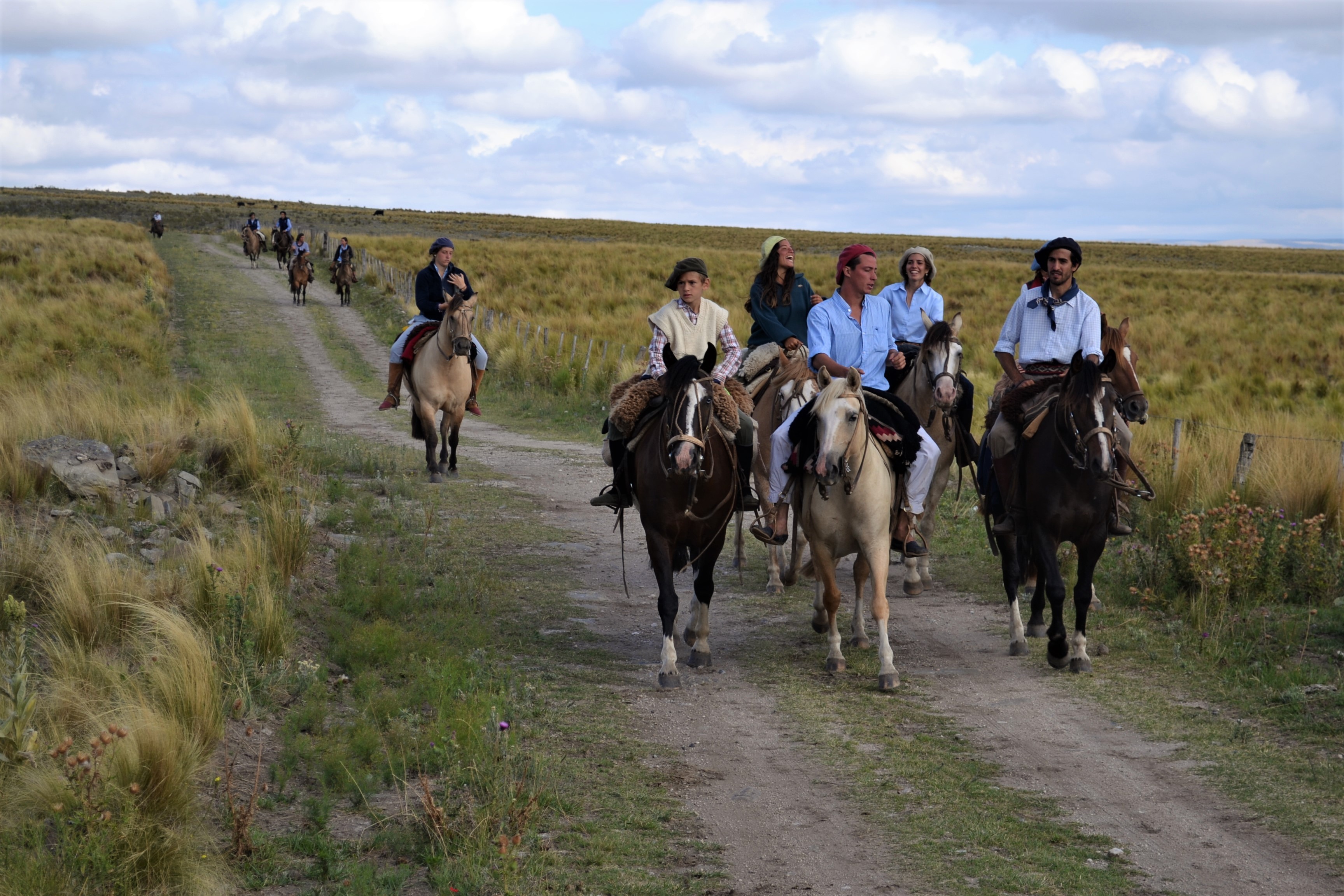 For you, some pictures of the Breeders 2017 Trail organized by the ACCC in Argentina and taken by Pedro Aguerre, and a presentation of the event directly provided by the ACCC, many thanks to the ACCC !
« This edition of the Breeders Trail was special. Every single details were prepared in order to make this journey an unforgivable adventure for each participant (…): the trail over the San Luis Mountain, every stops, the homemade food, and more important, the group of humans.
The journey started on February 6, with 38 riders, at the Sociedad Rural of La Toma, owned by Mr. Héctor Rubiolo. From this starting point, the group crossed Los Membrillos, spent a night in San José at Mr. Mederos Sosa's place. The next days, the group went through the Cerro Inti Huasi, Las Vertientes, Amitrano, Las Chacras, Dique San Felipe, Renca, Los Pimientos, Paso Grande y Dique San Pedro, and went back to La Toma. During and from this trail, many anecdotes to tell and many special moments were shared.
The landscape was made for everyone, (…) it was possible to quarter, walk quietly, swim in the lakes, have a rest in the green fields, play polo and stop in the best place for a fire camp. Additionally, the group enjoyed unmissable nights of barbecues, with guitars and dances.
One of the most complicated moment of this Trail occurred when, while everything seemed to be quite, a hailstorm happened. The Criollos, most of them facing their first hailstorm, had no idea how to react, however the greatness and loyalty of our Breed, helped the horses to keep their calm and stay under the control of their riders. Once finished this climate event, everybody felt proud of their horses. (…)
Every year mny people repeat the experience and new people decide to join the group. There more and more young people thanks to the aim of this Marcha that is to be an adventure accessible for all the family. A real phenomenon of union and trans generational that provides more strength to our Breed.
We have an entire year to prepare and drean about the next Trail, and the only priority is that every participants enjoy the adventure.
"
Cabalgata de la ACCC 2017
/27