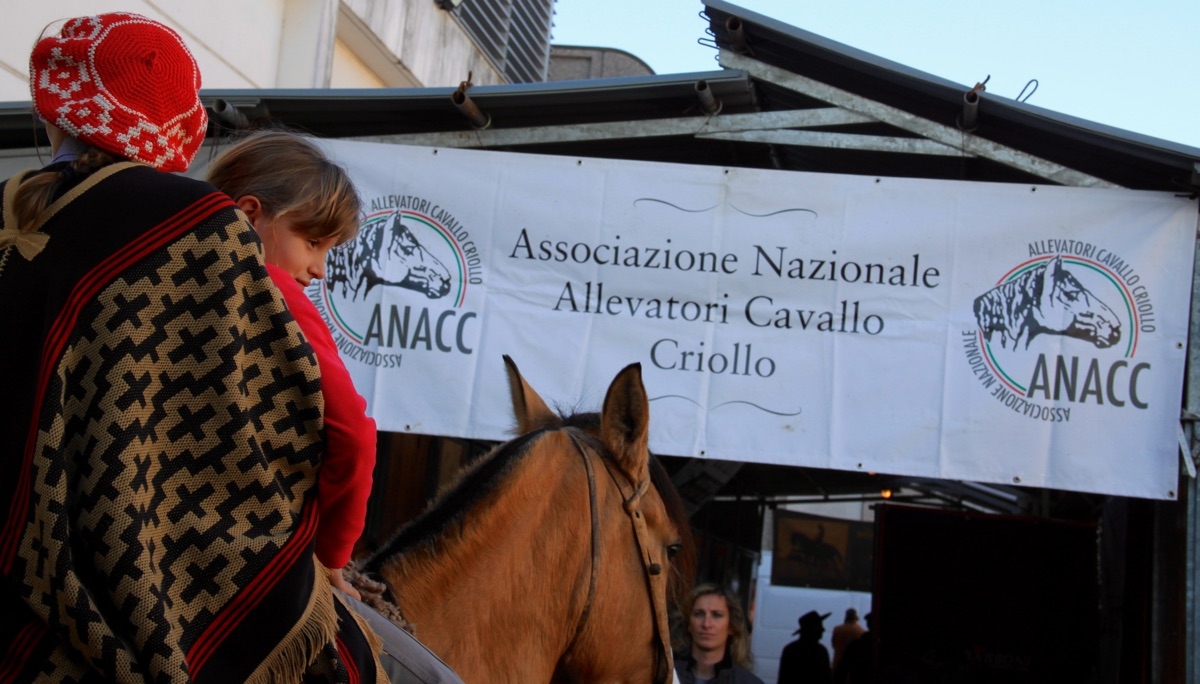 As usual, on Sunday 3 December 2017, the ANACC activities of the current year were closed with the social lunch at the end of the year.
In this occasion, the elections for the renewal of the Association Board for the five-year period 2017-2022 took place.
At the beginning of the day, the outgoing President Denis Lanzanova gave the natural expiry of his mandate, reminding the various achievements reached by ANACC during his mandate. With the occasion, and demonstrating its undeniable sense of belonging to what is now called "familia criollista", he thanked one by one all the associates, who in the course of these years, had accompanied and supported him in this passionate and rewarding adventure.
All the associates then sincerely thanked the outgoing President on several occasions, sharing the emotion that arose his enthralling words.
Then he formalized the start of the elections, the voting procedures and at the end of scrutiny he informed about the result.
On the basis of the procedures explained to the members before the voting operations, the outgoing President Denis Lanzanova asked the candidate with the highest number of votes, Giuseppe Bonacina (current Responsible for International Relationship), if he accepted the nomination. At this point Giuseppe Bonacina, after thanking every one and congratulating Luca Barlusconi and all the other candidates for the results reached, accepted the appointment as new President.
He thanked and congratulated the passionate work carried out by the outgoing President and reiterated that he was counting on his indispensable collaboration. Moreover he confirmed the will to involve all the candidates which, from now on, include women and young members.
Therefore the new ANACC board is now officially confirmed as follow:
GIUSEPPE BONACINA: President & International Relationship
LUCA BARLUSCONI: Vice President
ENRICO PAVESE: Secretary General
PAMELA FUMAGALLI: Media & Communication
GIULIA NOSEDA: Media & Communication
ALESSANDRO BELTRAMI: Breeding Activities Coordinator
SAMUEL COVI: Event Adviser
VITTORIO RABBONI: Event Adviser
SIMONA MORENGO: Treasurer
Criollo-Horse enjoy this opportunity to congratulate DENIS LANZANOVA as well for all its achievements during the past few years, for his passion, his involvement towards the Criollo horse, the Criollo breed and the Criollista family, in Italy and in Europe. He managed to unify people over the frontiers, especially with the development of ANACC's presence at the Feria Cavalli wich became an event of reference for Criollistas in Europe. THANK YOU DENIS!
Criollo-Horse would like to welcome as well the new Board of the ANACC and the new President of ANACC, GIUSEPPE BONACINA, and wish him all the best for his new mandate. He is for sure the most indicated person to keep moving the breed of Criollos in Europe and he can count on the support of Criollo-Horse to achieve its goals!