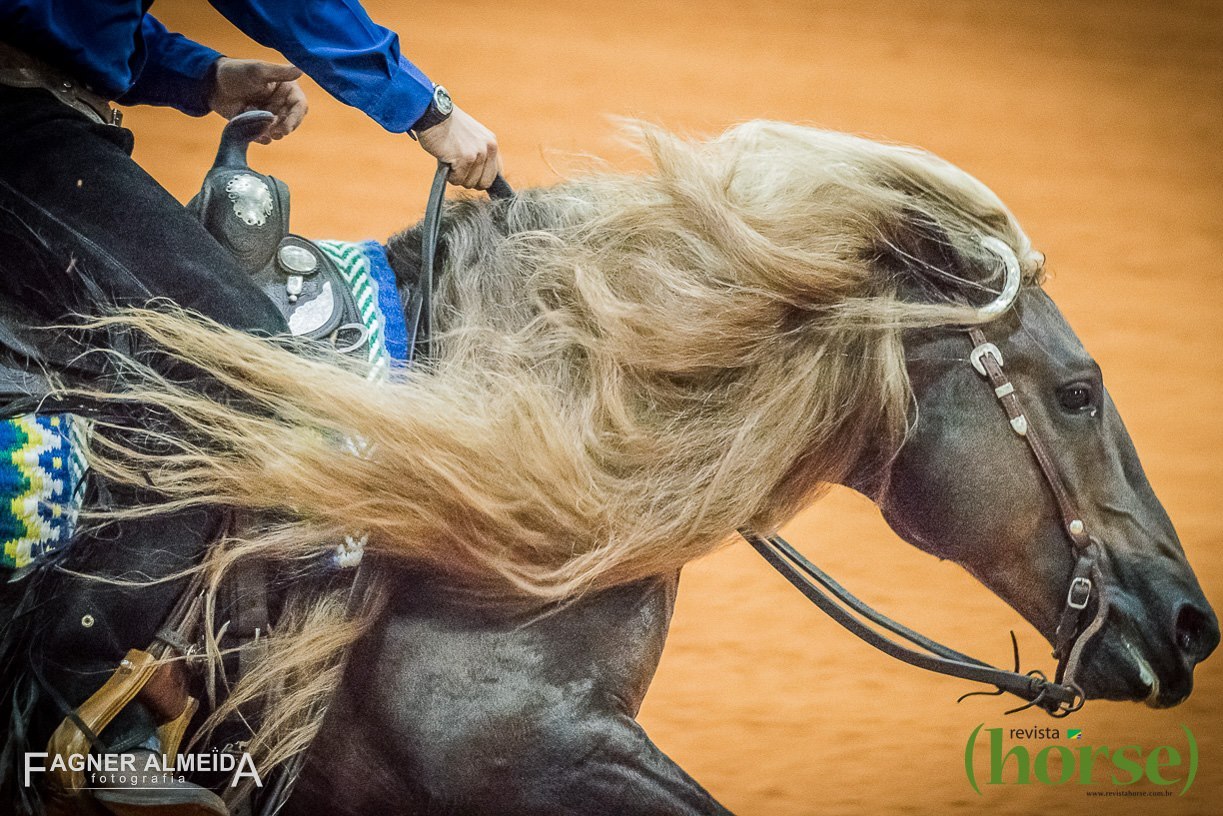 For the first time in the World Equestrian Games history, and in the history of the Criollo breed as well, a Criollo became part of the 15th best reining horses of the world. This Criollo is called F5 LICURGO TAPAJOS riden by Roberto Jou Inchausti and scored 221,5 at the Individual Reining Final.
Licurgo is a 10 years old stallion who comes from the Cabanha Marca Dos Santos in Brazil. It is interesting to note that in Brazil, breeders are selecting Criollos for reining since the early 1990s.
Licurgo has outstanding bloodlines as he comes from the famous stallion Senhor de Santa Thereza, FREIO DE OURO, PRATA and BRONZE, as well as FREIO DE OURO in FICCC and BOCAL DE PRATA.
Licurgo is the actual Champion fo the Reining National Championship ANCR, twice Champion of the Reining championship of the ABCCC, Campeão Gaúcho de Rédeas and Campeão da II Copa Tripol Ranch Classic, and was successful in much more competitions.
Thanks to Licurgo, the entire equestrian world, are more especifically the reining world, wathed the Criollo as a real hight international reining horse, and a possible alternative to traditional reining breeds. He made the Buzz in the WEG press, and was called "King Criollo", that actually fits him very well!
Thank you Licurgo, thank you to the talented Roberto Jou Inchausti for managing this show and pressure with so much professionalism and thank you to Cabanha Marca dos Santos for giving to the breed such a good opportunity and example!
Criollo WEG