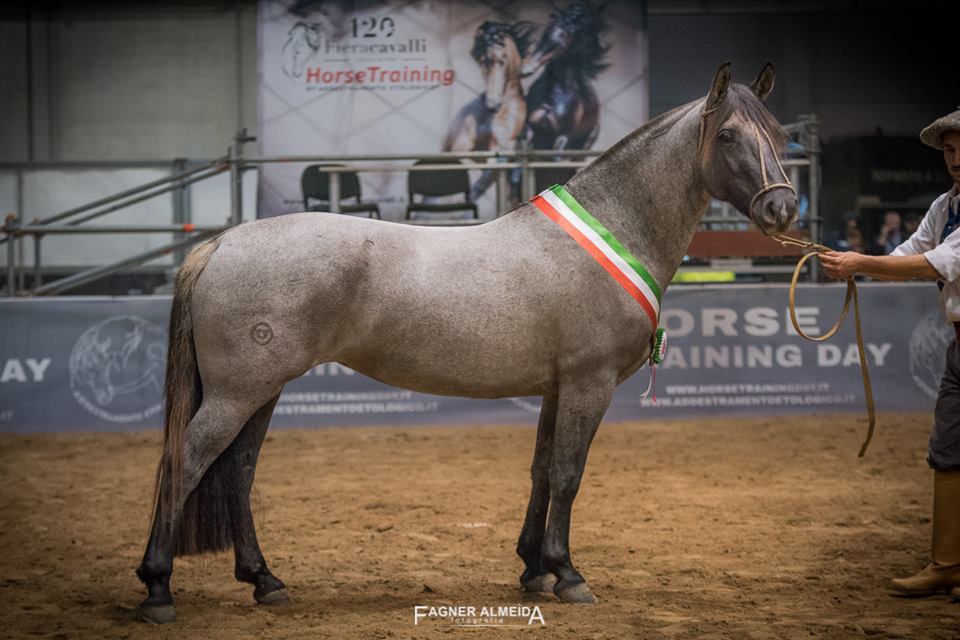 This year, around 30 horses travelled from Italy, Germany and Switzerland to compete for this VII European Morphology Competition of the Criollo Breed of Fiera Cavalli, in Verona.
The general level of the horses was very good. Actually it increased quite a lor thanks to efforts made by the breeders who since a few years exchange reproductors, buy ad sell horses and semen from one country or the other, in order to improve the genotype of the horses.
The Uruguayan Jury was made of Daniel Berouet, Santiago Sanguinetti, and headed by Dr. Martin Gurmendez, the actual representative of SCCCU, secretary: Aurore Descombes (France).
The final scores of the Competition are as follow:
1. Jalapena De Baviera, criador Criollos de Baviera, Propietario La Alegra Criollos
Mejor Ejemplar de la Raza, Gran Campeona Hembra, Mejor Yegua Adulta Menor, Mejor Cabeza,
/7