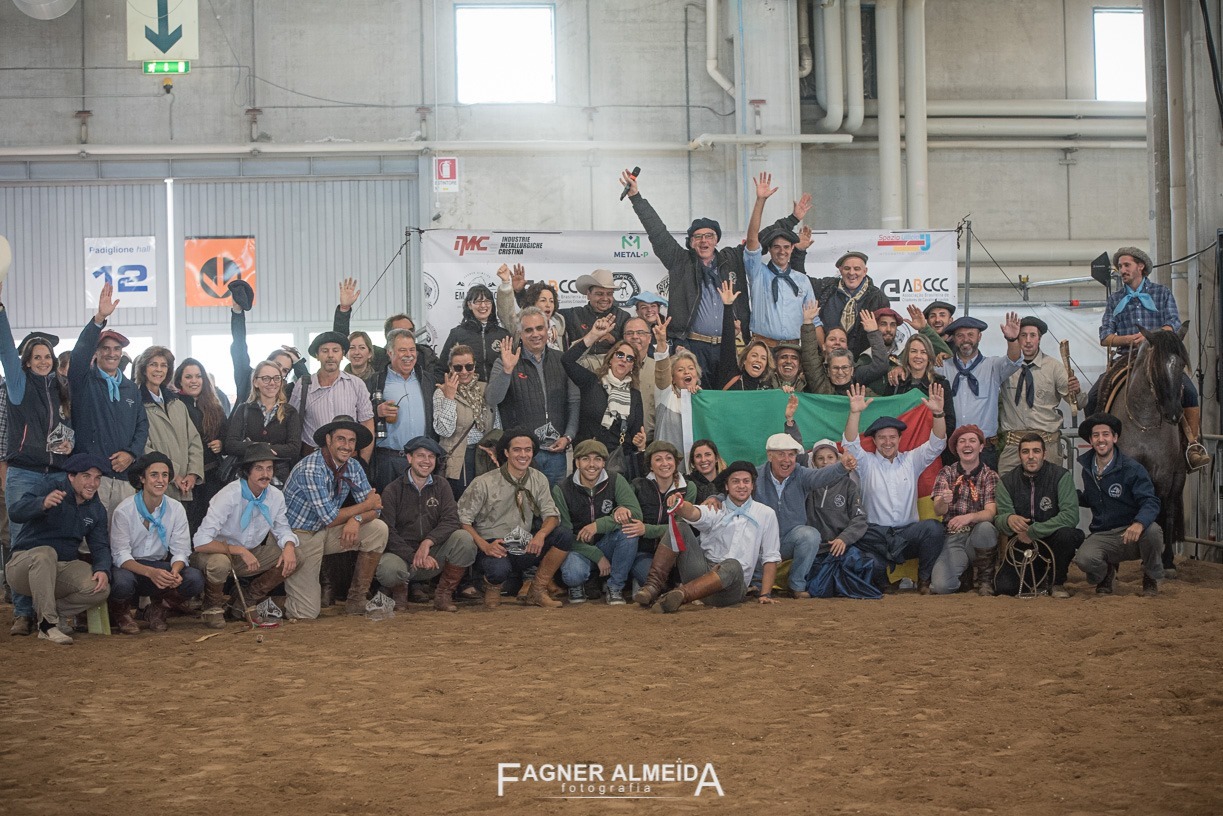 Horse fair in Verona: many highlights and a very special atmosphere
---
-Published in German in WESTERN HORSE Magazin- January 2020
Author : the criollo breeder and specialist in criollosand sports: Andreas Werderman -CP Criollos

---
From the 7th to the 10th of November 2019, the Fieracavalli took place for the 121st time in Verona (Italy).
160,000 visitors, 2,400 horses from 60 breeds and 35 breeding associations are expected this year, so advertised the "Fieracavalli" - translated "Horse Fair" - in advance.


The program featured in particular the world-class "Jumping Verona" jumping tournament and the premiere of the ELEMENTA MASTERS, the highely endowed Reining event of the year in Europe, with USD 300,000 to date. For the first time, the Criollo world awaited the FRENO DE EUROPA, a riding competition modeled on the South American FRENO DE ORO, in addition to the European Conformation evaluation, which took place first time in 2011 at the Fieracavalli. Sufficient reasons for me as Reining and Criollofan to make my way to Verona, which lies just south of the Alps in the picturesque Veneto, between Milan and Venice.
Celebrate A Fair!
On the Brenner there were already the first snowfalls, south of the Alps, however, I expected at times even T-shirt weather, a pleasant contrast to the dreary November gray at home - what a surprise! The next pleasant surprise awaited me on entering the fairgrounds "Veronafiere": The modern congress center, where the main entrance to the fair is located, is followed by a spacious outdoor area with a large gastronomic area, where early at 9:00 clock -it smelled aromatic of grilled specialties! The food court offered in addition to the local pizza and regional specialties also grilled up to the 500-gram T-bone steak!

Between the twelve halls and the large outdoor arena are wide corridors through which sometimes a herd of free-range horses or stately Maremma cattle was driven, flanked by the "Butteri" called Italian cowboys. Of the twelve halls on the exhibition grounds, ten were used to showcase the 60 horse breeds and the equestrian sports events. In addition to the Show Jumping Warmup area, a hall housed a B2B exhibition area, and only one hall remained for the merchandising that is so widespread at German fairs. Nevertheless, it did not feel as if you were underserved by with offers for riding equipment. In the evenings, the outdoor area turned into a party mile with a huge saloon and country live music, as well as an equally large marquee with live mood songs. In fact, it felt as if you pay the entry fee for being able to learn more about horses, seeing interesting equestrian events, getting a rich show program, and gaining access to the party mile. The proverbial Italian warmth and hospitality in addition to the appealing gastronomy made sure that you felt completely at home on the Fieracavalli. Summarized: "celebrate a fair" receives a refreshing new definition on the Fieracavalli.
La Fiera Cavalli